Welcome To The Land Of OZ.

This part of our page is the other side of our home which many of you perhaps haven't seen ,or don't know exists. This is the Bush,not the Outback side of OZ.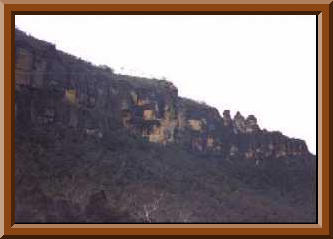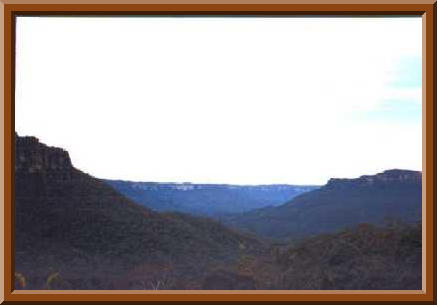 These pictures were taken in the Blue Mountains of New South Wales at a place called Katoomba. Katoomba is roughly 700 miles north of where we live.Which is 30 miles west of Melbourne Victoria, more of the same below.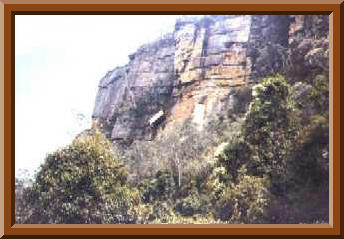 If you look closely you will see the white box in the centre of the picture, it is a cable car it runs across the peaks of Katoomba,in the middle it as high as 800 feet from memory. Bloody High Aint It?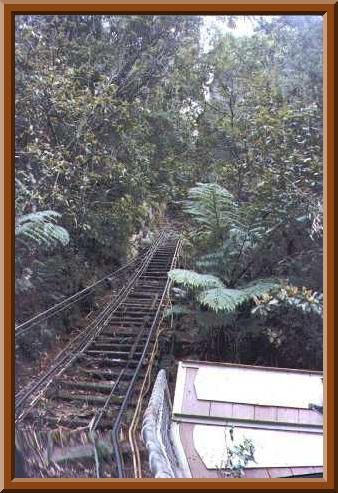 It does not look much but this is a Cable railway line it runs at about a 70 Degree angle, so if you get the pleasure of riding this railway you will be sitting down, yet almost standing up. Come & Give It A Try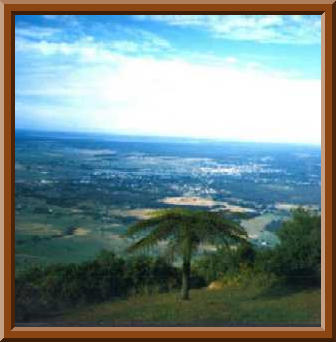 This photo was taken from a lookout
at the south coast of New South Wales over looking the town of Nowra.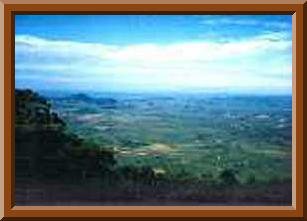 This photo was taken from the same lookout , but from a different .
angle.Sure is a beautiful view up there, and very peaceful too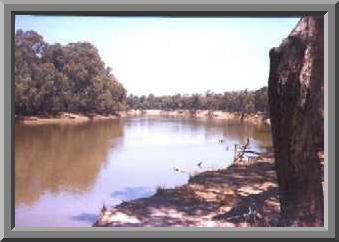 This is the Murray River by day it is Australia's longest River.Which is the border between Victoria & New South Wales.It is 1,600 miles or 2,575km long.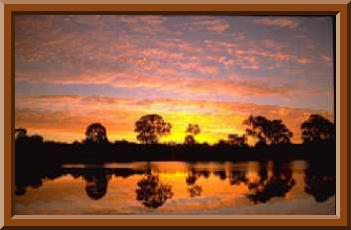 This is the same River at Sunset taken at a different place.The shot is the high side of one of it's many wiers.


©1998-2004 by Colin Magann