Our Vast Varied Country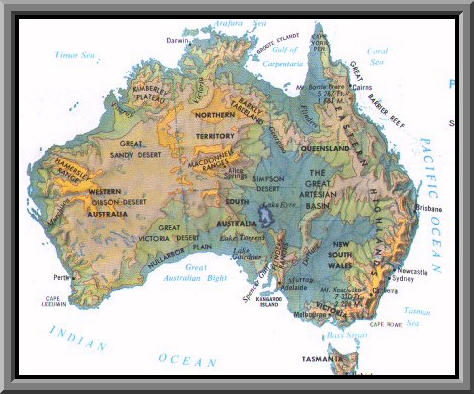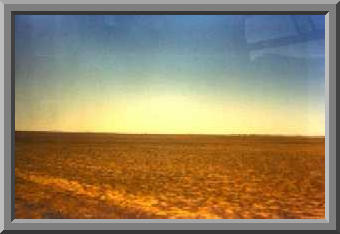 This is how most people know Australia
This is the other part you don't realize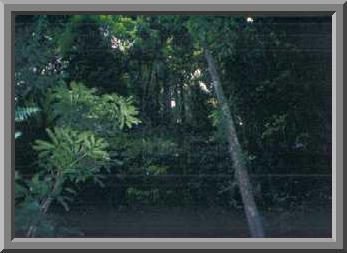 This is Mt. Isa in Queensland it is a coal mining town.
This is what the river looks like in the dry season.It does fill in the wet season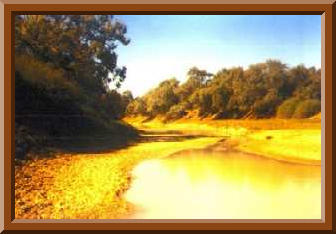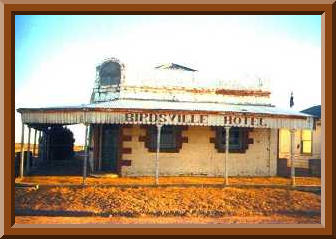 This is real outback stuff.The World Famous Birdsville Pub Or Drinking Establishment.

This is the main street as it was when I was in Birdsville in 1976.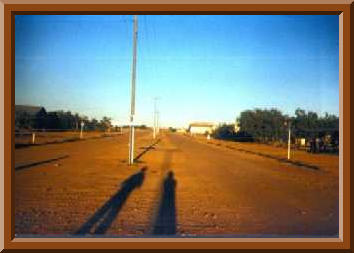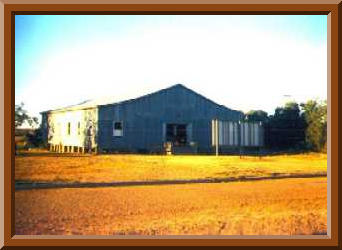 Believe it or not this is the Birdsville movie Theater
The Birdsville racing track


This picture has a sad note to it, the explorers Burke and Wills carved this tree to tell the people bringing supplies to them where they were,sadly they died beforethe supplies arrived.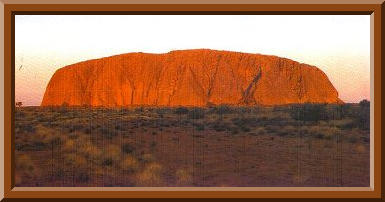 I don't think I need to tell you what this is, but for those who don't know this is Ayers Rock or as it is known these days Ularu. It is the largest piece of single rock in the world.
©1998-2004 by Colin Magann